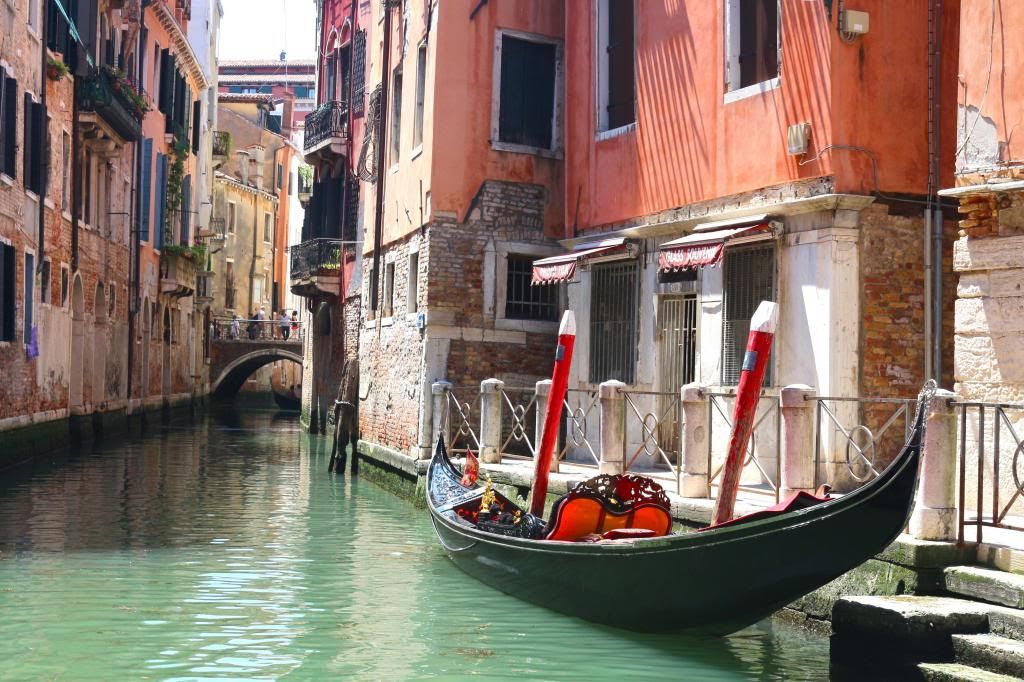 Good morning Upper East Holidaters! Gossip Girl here, your one & only source into the scandalous lives of Holidate's elite.
Just kidding darlings! I'm here bring you into the world of Holidate. Last week I was lucky enough to participate in one of the best social experiments to date. Crazy, surreal, amazing and unique at the same time. Let me tell you a bit more about
#Holidate
.
Courtesy of
Expedia
and
DoingSomething.co.uk
, who set out to explore the link between travel and love, 60 lucky singles from across the UK, Ireland and Western Europe (including myself), were set up at a hotel in London, to be jetted off on a private chartered flight to Venice the next day, where we were treated to a 5 course lunch followed by traditional Venetian activities, before flying home later that evening.
The morning of the 18th, I woke with a knot in my stomach which I knew could only mean one thing: nervousness and excitement at the prospect of the upcoming adventure. Arriving at the Hampton by Hilton Hotel in Luton at 6 pm, I had a mere 15 minutes to get ready before the evening's activities were due to begin. Already on the way from the station to the hotel I met some lovely people, and I was greeted in the lift by some very funny boys who had themselves just arrived. From that moment all the nerves had disappeared and sheer excitement took hold. I knew this was going to be one hell of a ride.
Once downstairs, clutching my glass of white wine, I mingled and instantly found people I clicked with. I was positively surprised at how much I had in common with some of them: In addition to sharing some ties with the USA, my new friend Mattie and I landed the same dates! A great start. Our mingling was cut short by a presentation where we were told that on the flight to Venice the next day, we would attempt to break the Guinness World Record for the highest speed date, at an altitude of 35 000 feet. This was a game changer for me. I was so impressed. I'd always wanted to break some sort of Guinness World Record, but to virtually have it handed to me on a silver platter.. words cannot express.
However, first thing's first. That evening we completed 2 rounds of 3 dates, lasting 20 minutes each. In the first round, talking about travel was prohibited. Honestly, it sounds a lot easier than it actually is! Who knew that travel was such a talking point! I had to actively stop myself from cheating during this bit. The second round was much easier, as then all topics were allowed. After sharing a few more drinks, in a manner rivalling Cinderella's, we disappeared upstairs by midnight.
I am definitely not a morning person, but that day I woke up without an alarm an hour before my wake up call, excitement taking over. Jumping out of the shower, sipping on coffee and watching telemarketing ads at 5 in the morning, my mind was racing to the day ahead. We took taxis to the airport, and were greeted at the Harrods Aviation Executive Lounge with a glass of Prosecco, not to mention breakfast including a Nespresso machine! My kind of morning. Sipping bubbly while going through security? Something I could get used to.
Once on board, the task of breaking the speed dating record was on everyone's mind. The girls occupied the window seats, while the boys were on the aisles and moved around to meet their next date. 21 dates, 3 minutes each, 35 000 ft above the ground, and that now infamous horn sound to signal the next round.. it all seems like a blur right now. Finally, Craig Glenday of Guinness World Records announced that we did it! We were officially World Record Holders. Wow!
Touching down in Venice, I ran off the plane and was instantly met with a full-blown heatwave. 30 degrees and clear blue skies, who could ask for a better day? We took speed boat taxis into the city, complete with roller coaster hair, wave bumps and a fair few mouthfuls of water, before walking to a beautifully set restaurant where we were treated to a 5 course lunch.
Espresso doppio, grazie mille!
Food babies and food comas galore.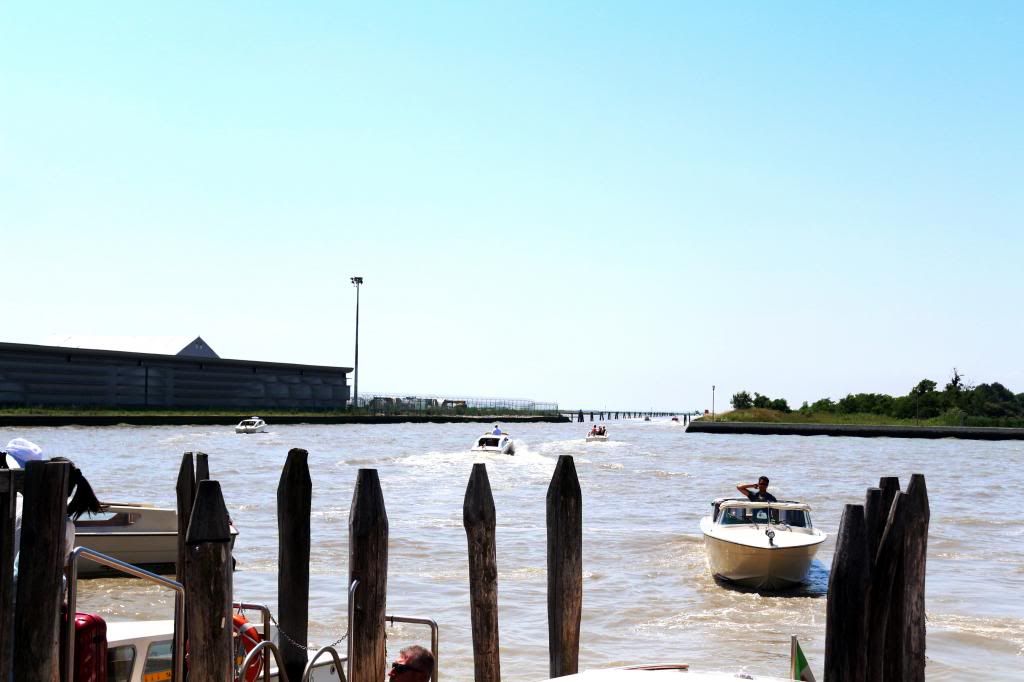 There was no time for food comas, however, as soon after the afternoon's activities were to begin! From wine tasting, Venetian mask-making, dragon boating to kayaking, we couldn't wait to get started! My dates and I were set up to go on a kayaking adventure through the canals of Venice. It was so much fun! Apart from learning that kayaks are the "bicycles in the streets", to keep left at all times and to yell "oiiiee!" before entering a new canal, we also witnessed an incredible sight: a Gondola with two senior Italians contributing to the beautiful Venetian atmosphere, one playing the accordion, while another singing a romantic Italian ballad.
Molto fantastico.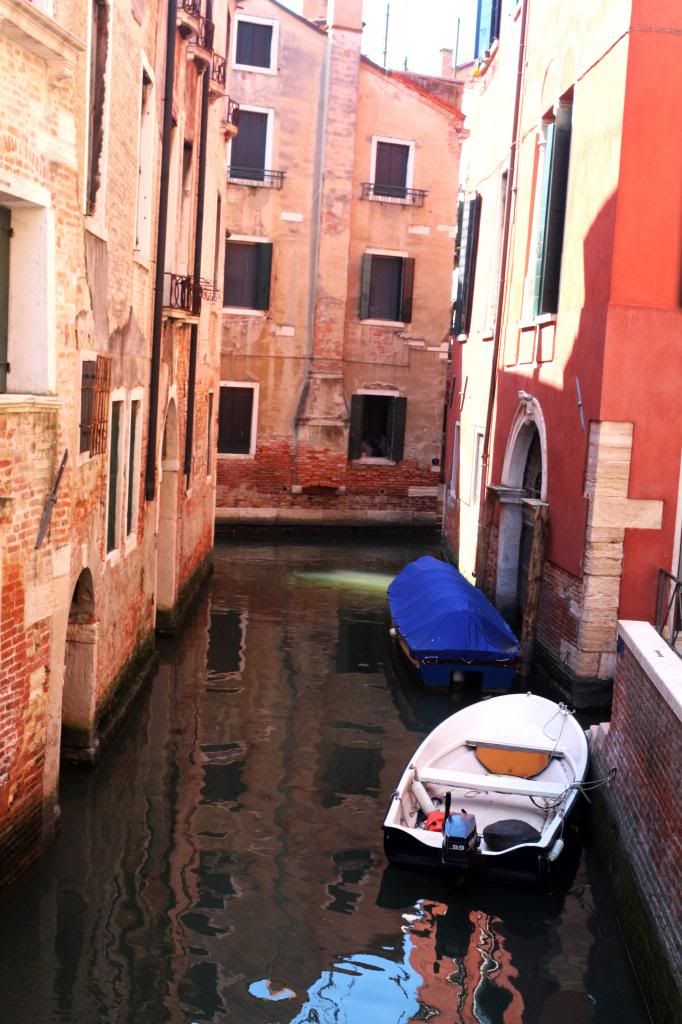 Near the end, we were all soaked but extremely happy. Our activities were conducted with the same people as the night before, and as our kayaking team only consisted of 6 people, by the end we became a tight knit group and felt like we'd known each other for ages! We squeezed in some time for a cheeky gelato before taking the bumpy speed boat taxis back to the airport.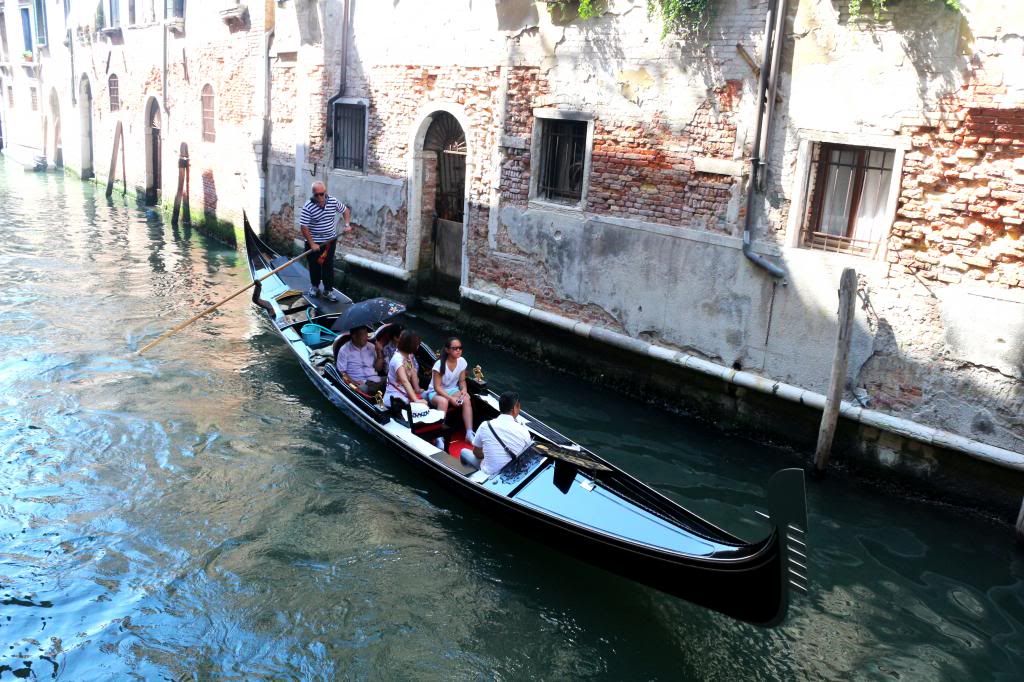 The journey home passed much quicker than we'd wanted it to; we were eating, drinking, laughing and chatting away while enjoying the last moments of Holidate.
Touching back down to Luton Airport, we wouldn't let the inevitably gloomy London weather dampen our spirits and diminish our elation. The adrenaline and buzz of the last 24 hours was still thick in the air. Numbers were exchanged, Facebook names taken down, prospects of a reunion imminent.
Expedia set out to prove one thing: travel brings people closer together. I can say with a degree of certainty that on that we can all unanimously agree. From complete strangers to friends for life in 24 hours. That's a confirmation as good as any. With some, it was hard for me to even comprehend that 24 hours previously I barely knew their names, because it felt like we'd known each other for years (yes you Mattie, my partner in crime). As for love? Sure it was found: a new found love for Venice, a rekindled love for gelato, and
part deux
of my lifelong love-hate relationship with sunburn, not to mention flying. What's that minions? The other kind of love? Ah right. Well, 24 hours is in all honesty much too short of a time frame for any love-finding,
if you really must know.
Though I must admit, the scorching Venetian heat or record breaking altitude of our speed dating must have done something with my brain. A week later and I'm still buzzing. Tell me, is this kind of high normal? I'm not one to argue with a good thing, however. I'll have my cake and eat it too, thank you very much.
And to think that I was this close to declining the offer to participate.
But this, but that.. I won't know anyone..
so many excuses. And that's exactly what they were darlings,
excuses
. I realized that we would all be in the same boat (or should I say, on the same plane!). We would all arrive alone, not knowing what's in store for us. I finally grew a pair and confirmed. And honestly, I couldn't be happier. Out of our comfort zone - that's where the magic happens. So I'll take this opportunity to use my get out of jail free card, because if you asked me if I'd do it all again, the answer would be simple: In a heartbeat. They say bad decisions make good stories. But sometimes, darlings, good decisions make even better stories. Holidate was definitely the latter.
***
The rest of the Venice Photobomb: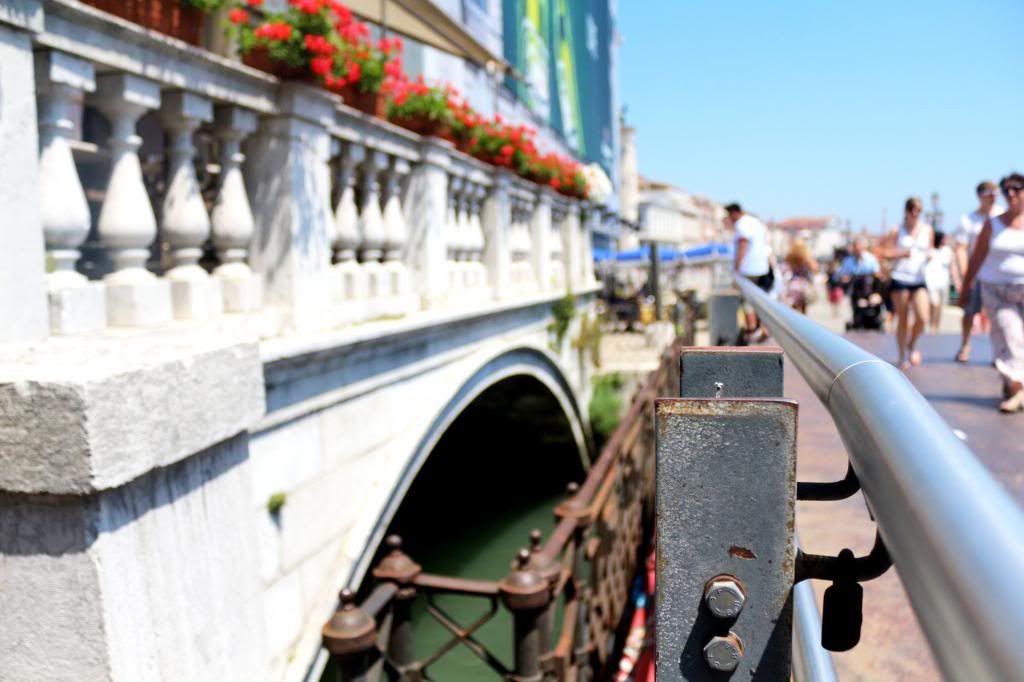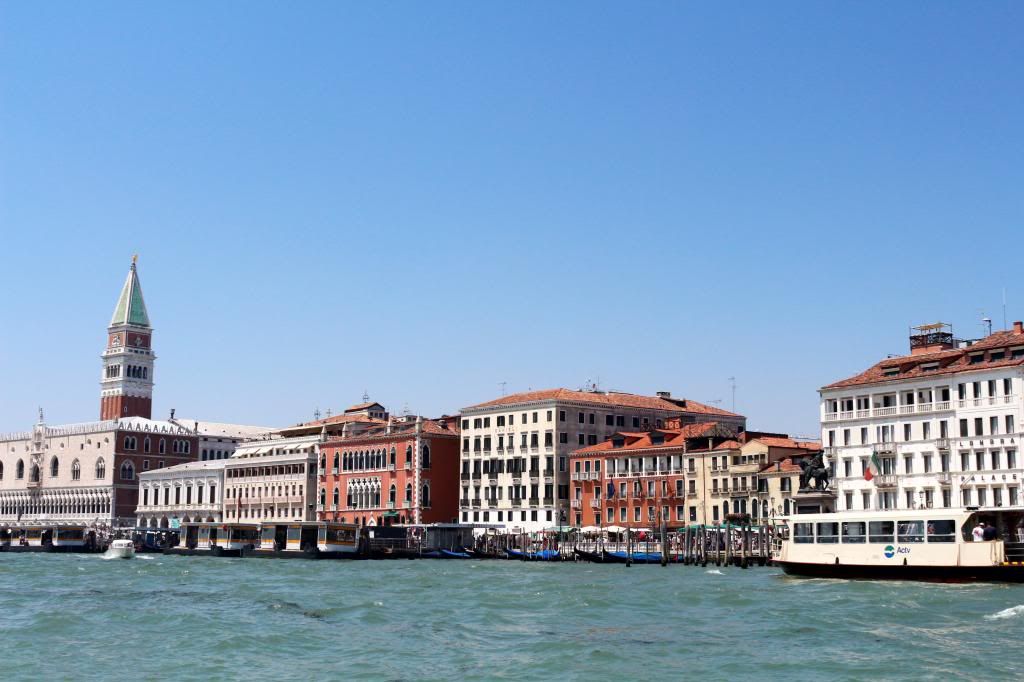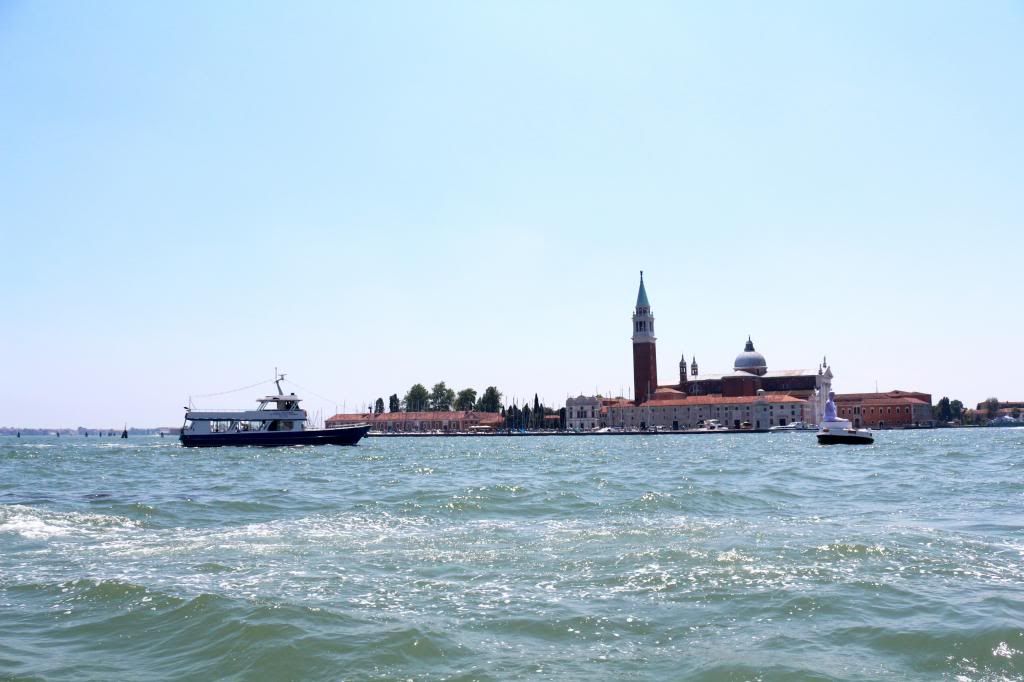 And a video: